Keith Vaughan is an artist who is often overlooked, but when you view his work, and in particular 'Nude Men on the Beach' you will be hooked.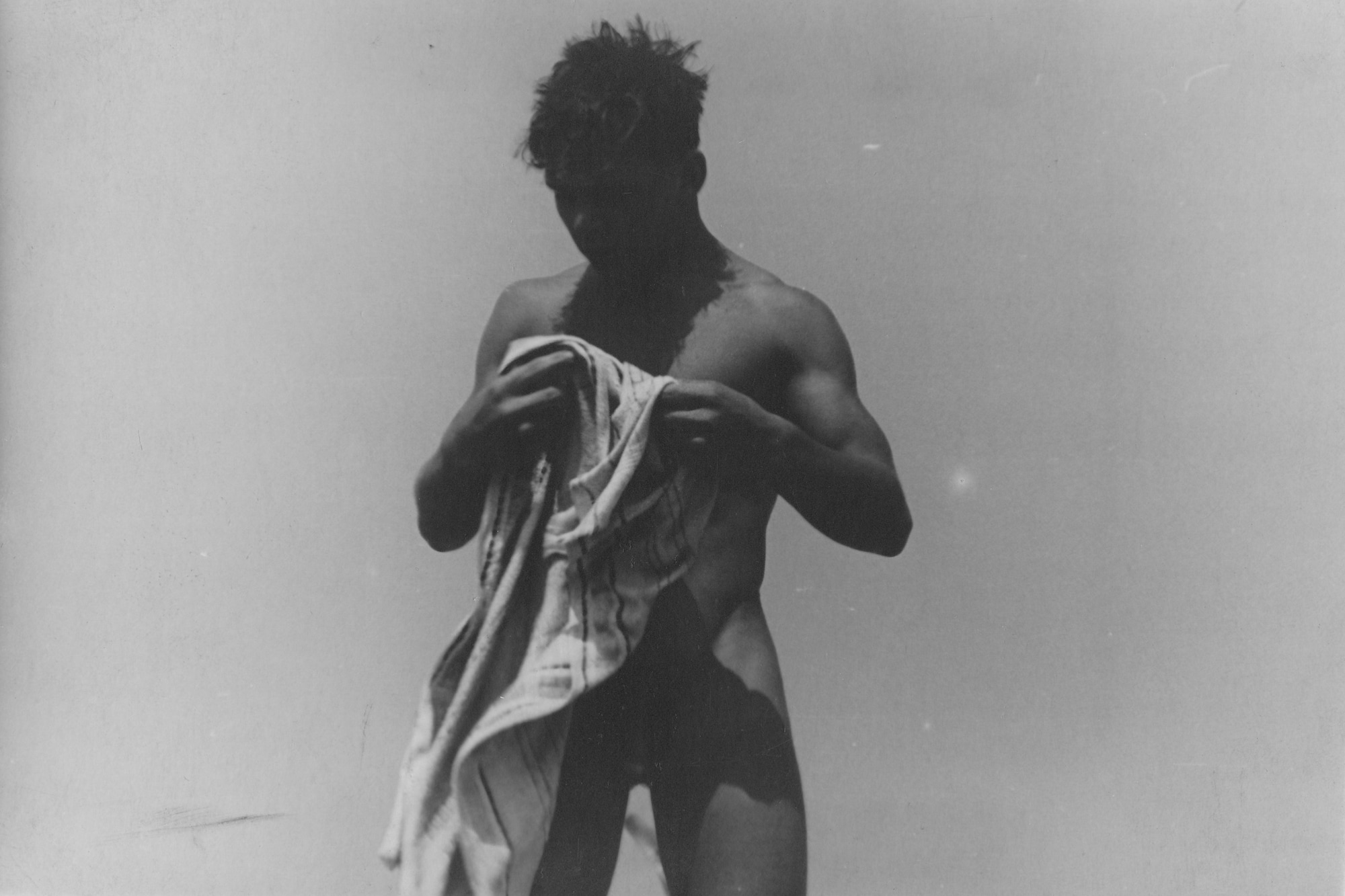 Much is known about the British painter Keith Vaughan thanks to his extensive journals, written between 1939 and his death in 1977, and described as some of "the greatest confessional writing of the 20th-century". They document the trials he faced as a gay artist whose principal focus was the male nude, rendered first in an erotic, Neo-Romantic style, and later an increasingly abstracted one.
Now further light has been shed on Vaughan's oeuvre thanks to the rediscovery of a collection of lost photographs from Nude Men on the Beach, taken by the self-taught artist during covert visits to Pagham Beach in West Sussex in the 1930s, with a coterie of male friends. "When Vaughan decided to become a fine artist in 1938, he began to distil a visual language through photography, based on the male figure," explains David Archer, curator of a new exhibition of the images in London. "After the war, he used the photographs to develop his unique drawing style, with compositional elements recurring in his gouaches and oil paintings until the mid-50s."
The pictures depict Vaughan's lithe pals cavorting on the beach, nude or semi-nude, performing handstands and drinking from shells. They brilliantly capture the abundant joy of their protagonists, temporarily freed from the shackles of societal prejudice, while their technical skill aligns Vaughan with the likes of Man Ray and László Moholy-Nagy. "It's as if he could disappear from his subjects' presence; he was an observer but never a ringleader," notes Archer. "Like all true works of art, these images transcend time."
Keith Vaughan: On Pagham Beach is at Austin Desmond Gallery until 8 December, 2017.