LGBT Homeless Youth Documented In 'Queers in Exile' At The Leslie Lohman Museum (PHOTOS)
The Huffington Post
  |  By 
Priscilla Frank
Posted: 07/16/2013 8:09 am EDT  |  Updated: 07/17/2013 10:01 am EDT
An exhibition entitled "Queers in Exile: the Unforgotten Legacies of LGBTQ Homeless Youth" will provide a historical narrative and abundance of images to the long-silenced tale of homeless queer youth.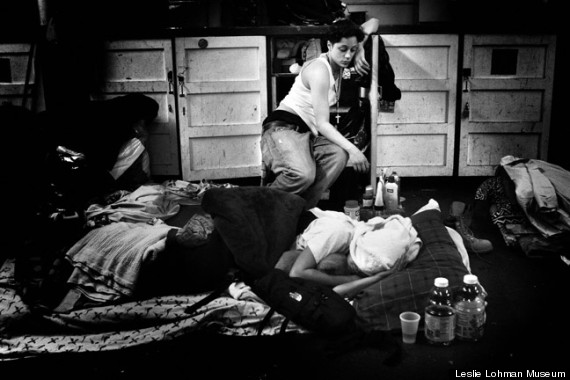 The exhibition, curated by Alexis Heller, will illuminate the untold street stories from 1969's Stonewall riots to present day, revealing years of persecution, determination and hope. From pop master Andy Warhol to LGBTQ documentary photographer
Samantha Box
, the selected artists capture the all too invisible generations of survivors, creators and revolutionaries who call the streets their home.
The show takes its name from Sylvia Rivera's essay "
Queens in Exile, The Forgotten Ones,
" which demands respect and change for LGBTQ communities. In the spirit of Rivera's essay, the Leslie Lohman Museum explains how their exhibition does not just seek to revisit the past but change the present and what is to come.
"It is a view of history told by those who live/lived it within a community often silenced and ignored, but the vision goes beyond visibility. It is about collective memory and conscience, and repositioning queer homeless young people from 'other' to 'our own'… It offers homeless youth a place by grounding them within an empowered history and lineage, honors their struggle, and reflects that they matter."
"Queers in Exile" runs from July 18 – July 28, 2013 at the Leslie Lohman Museum of Gay and Lesbian Art in New York. See a preview of the exhibition in the slideshow below and let us know your thoughts in the comments.