Editorial:  Voting, if you are of the right age, is your right,  Please don't squander it, find out what your candidates stand for, and their parties.  Do they reflect your rights and what you want out of life; if not challenge them to represent you properly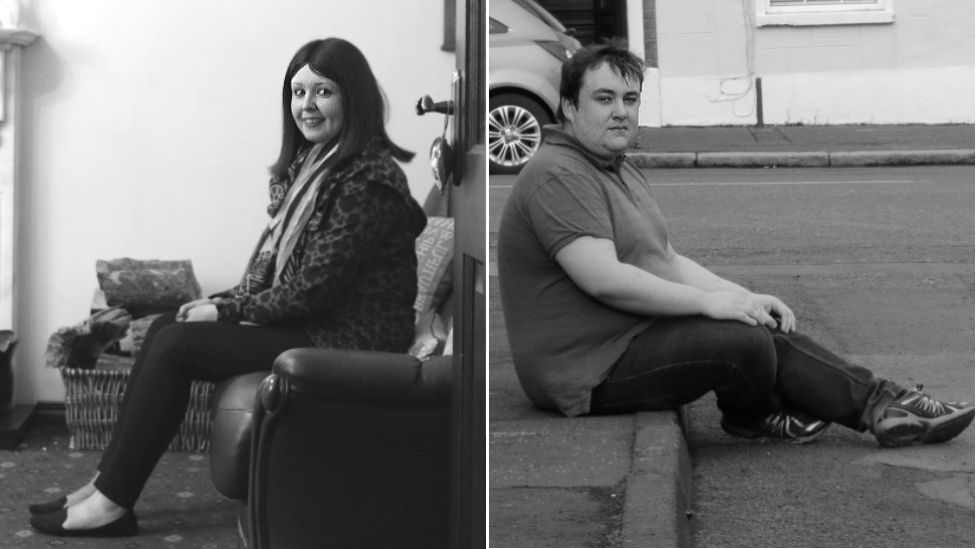 Northern Ireland is "stuck in the past" according to some young voters there.
They've told Newsbeat they feel a "disproportionate amount of time" is spent dealing with the country's violent past instead of introducing "modern laws".
Compared to the rest of the UK, Northern Ireland, for example, still has tight restrictions on abortion and has not legalised gay marriage.
It's left some feeling "mortified" and considering leaving the country.
Between 1968 and 1998 a bitter conflict was fought in Northern Ireland between those who want to stay part of the UK and those who want to leave and join the Republic of Ireland.
Although there is now peace, the cultural and political divide can still be felt in some areas.
Read our beginner's guide to politics in Northern Ireland
"Everything comes down to 'protestant and catholic'" says Mary, 23, who is part of the
BBC's Generation 2015
project.
"Everything is looked at through a very religious lens here, in a way that it isn't in the rest of the UK.
"And when you see places like England, Wales and Scotland moving forward on issues like abortion and LGBT rights, it's incredibly frustrating."
Newsbeat has previously reported
how Northern Ireland is the only part of the UK which doesn't have, and isn't yet consulting on, specific laws to make revenge porn illegal.
"We're being stuck in the past," Mary says.
But the past is important to Gary, 23, from Belfast.
His family say they are still fighting for "justice" for his great uncle, who was shot dead by British soldiers in the 1970s.
He says families on both sides who have lost relatives have a lot of questions they want answered.
"We do need to move forward but I believe the only way to do that properly is to look at the past – deal with everything that happened.
"Then we can move forward with everybody and not just the people this didn't affect."
Billy-Jo, 20, grew up in care and says the system was designed to keep children with foster families of the same religious background.
It's an example of how public services have been affected.
"If they took away that divide it will mean the prejudices for our generation aren't going to be there," she says.
In North Belfast, Gary, too, showed us examples of how the past can have an effect on modern issues.
He lives in a nationalist area, divided by a tall "peace wall", from a neighbouring rival community.
He explains how in his area there is a lack of housing, however they are unable to move to where there is space in the next street.
"I would fear for my life," he says.
He agreed it would be the same in the reverse situation.
The Northern Ireland Housing Executive told Newsbeat there is no doubt "barriers get in the way of good housing solutions in Northern Ireland."
But it says it is "working actively to support communities to remove those barriers and help areas become more welcoming, inclusive and accessible to people of diverse backgrounds."
Despite his situation though, Gary believes the past must be "dealt with" before people in his community can move on.
Billy-Jo, whose aunt was killed by paramilitaries, said: "People want justice for their family members, but at the same time, it's holding us back."
Many people in Northern Ireland vote along their community and religious lines.
However, turnout has fallen over the last few decades as more and more feel their vote won't have an impact.
Victoria, 24, from Scarva in Country Armagh, is happy for politicians to be religious and carry out their work accordingly:
"It's very important for them, as individuals, to abide by their biblical standards and let that translate through the decisions they make."
However she believes those who get elected in 2015 should make more of an effort:
"People here in Northern Ireland would like to see politicians work together more."
"At the moment it's a mess" said Billy-Jo.
The impact of having lots of unhappy young adults is that many could, and might, leave.
Last year a survey by the Belfast Telegraph suggested two-thirds see their future outside of Northern Ireland.
Mary said she "definitely" considers leaving because the system in Northern Ireland has not kept up with "modern" views.
"Which is very sad," she said.
Follow @BBCNewsbeat on Twitter, BBCNewsbeat on Instagram andRadio1Newsbeat on YouTube and you can now follow BBC_Newsbeat on Snapchat.