Huffpost Gay Voices – Kevin Dale McKeown – Posted: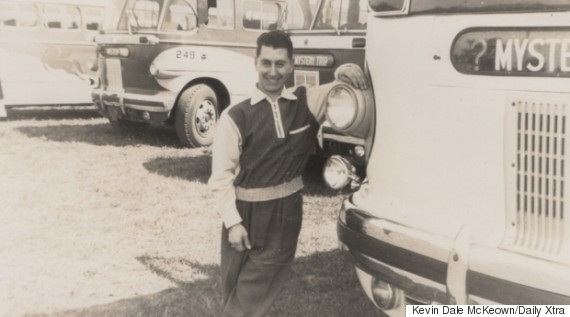 I have a new guy in my life. His name is Joseph, but his friends and family called him Joe so I will too.
I met Joe a few months ago through Don Stewart, the proprietor of MacLeod's Books where I was in browsing one Saturday morning when Don suggested I take a look at a shoebox full of papers and photos that he thought might interest me.
The contents of the box proved to be memorabilia of the life of one Joseph R. Selsey, late of Vancouver's West End. The reason that Don thought I might want to see these discards, retrieved by a savvy binner from where they'd been dropped next to a dumpster, was that several pieces of this collection indicated that Joe was a gay man living in our neighbourhood in the 1940s, '50s, and '60s; decades for which we have few records of our community's existence.
Don's first clue might have been the paperback copy of Richard Amory's Song of the Loon, an interracial and intergenerational gay love story from the early '60s, before either of those loaded terms had been coined.
Or the flyers from Trojan Book Service offering such titles as America's Homosexual Underground by Antony James (quote: "The good-looking boy with lily-white skin was husky but the man sensed a kind of effeminacy as he watched the boy leaning against the stair steps with his crotch bulging.").
Or the handbill from International Nudist Sun, boasting "frontal nude photographs" of hunky young "body builders."
Certainly the Tom of Finland-style greeting card with three studs, naked except for toques and scarves and boots, carolling in the snow, was a clear giveaway.
Yeah, Joe was a friend of Dorothy's, and I quickly scooped up the remains of his days for a closer look, and perhaps some clues to the lives of that generation of gay men who lived their youth in the years before Stonewall.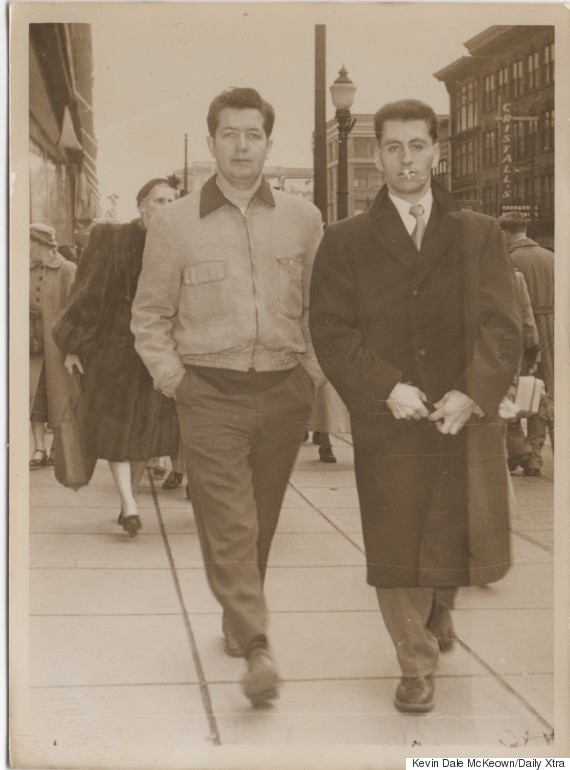 I have spent many pleasant hours with this material, wondering what kind of life we might imagine for Joe from these crumbs.
Much of it was lived at 1031 Harwood St., according to the handsome leather baggage tag with Joe's name and address.
A well-dressed, happy, busy life with good friends, if the many photos of Joe and pals are any indication. And a life not entirely in the closet, hints a card signed "Merry Xmas to Joe from Kitty & Bob. PS: And a gay New Year!" Nor a life of rejection by family, according to several notes and photos inscribed "To Uncle Joe" from various wholesome looking children.
Joe's wallet revealed that he had been born on March 19, 1927 in Saint Norbert, Manitoba, and that during his Vancouver years he was a joiner. He held membership cards to several establishments and organizations, most intriguingly to something called The Happytime Social Club, at 1022 Davie St. If that address sounds familiar, it might be because you gave it to the cab driver the last time you were dropped off atCelebrities.
I wonder what was going on in the Happytime Social Club in 1956? Was this a gay club after its turn as The Embassy Ballroom and before it became the notorious '60s rock palace, The Retinal Circus?
Joe also had quite a number of passes to a Palm Springs Health Spa at 2405 West Broadway, which in the late '50s offered, for a $2-surcharge, the "Complete Guest Treatment."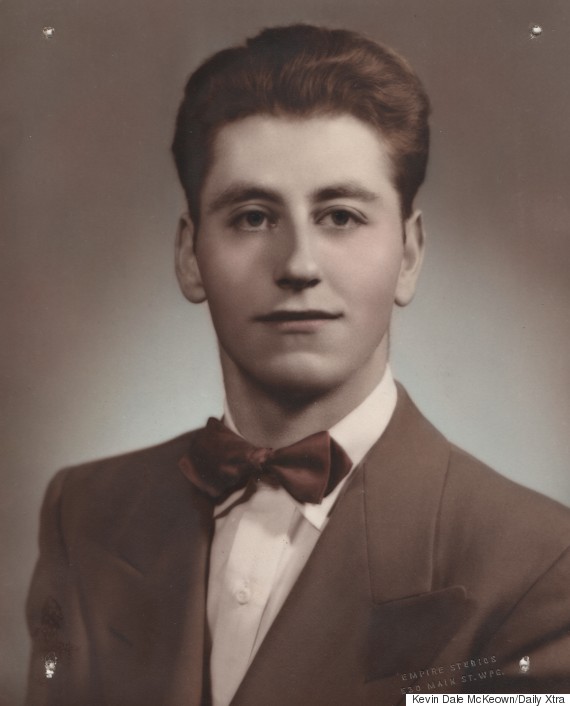 This time capsule also held a tiny key on a string (but nothing to open with it), a miniature silver keychain charm toaster, and a ratty rabbit's foot. Does the collection of little sewing kits gathered from various hotel rooms suggest that our Joe might have been good with a needle?
Would the bolo tie with the bull and matador woggle indicate a butch streak, or does the baby blue cord of the tie suggest otherwise?
The stick of dried-out Wrigley's chewing gum hints at less than fastidious housekeeping (really Joe!) and the little bundle of Irish Sweepstakes tell us that Joe liked a flutter on the ponies.
Most poignant among the scraps was a simple black and white, business-card sized piece, with a psychedelic pattern enclosing the words "You Are Not Alone."
I admit to having qualms about outing Joe, even several years after his demise, until I found his Vancouver Sun obituary online. Noting his death at Vancouver General Hospital on April 26, 2007, aged 80, the obit proudly stated that Joe was "survived by his loving companion of 27 years, Ralph Gotell."
Having weathered the challenges of life as a gay man in the 1940s and '50s and '60s, Joe was lovingly partnered and proudly out at the end. I don't think he'd mind our spinning this little tale around these bits and bobs his life.
So far my digging has turned up no further records of the lives of either Joe or Ralph.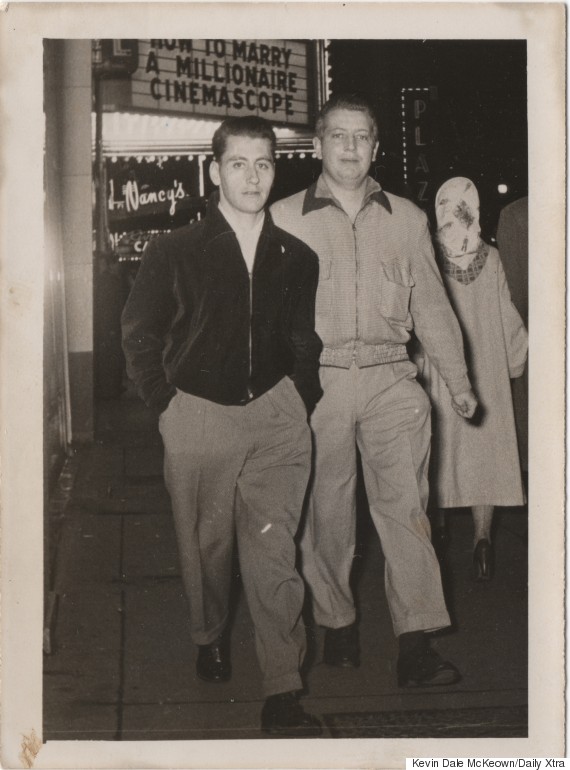 I share these random musings about Joe Selsey and how he might have lived his life as a gay man in the Vancouver of his day for two reasons: To help us realize that there is at least two generations worth of local, verifiably gay history that is slipping beyond our grasp; and to ask you, gentle reader, to share this story and these photos with any friends you may have of Joe's generation.
Ask if they knew him, and if they recall the Happytime Social Club, and can tell us just how happy those times were?
Even if they didn't know Joe or Ralph, perhaps something of these notes will jog a memory and stir up a story that we should add to our rich history. Before it's too late.
If you have such friends, and they're willing to chat, coffee's on me!
You can contact the writer at stillqq@dailyxtra.com.
(This column first appeared on Daily Xtra.)