Gay and lesbian asylum seekers face homophobic abuse and sexual harassment in UK detention centers, former detainees have told VICE News.
The LGBT individuals fled persecution in their home nations to seek asylum in the UK on the grounds of their sexual orientation. They say they were bullied, threatened, or sexually harassed while they waited weeks – or even months, in some cases – for a judgment on their applications. The former detainees agreed to speak about their experiences only on the condition of anonymity.
One asylum seeker told VICE News that he waited longer than six months for the Home Office to reach a decision on his application, and was prescribed sedative antidepressants to cope with stress, anxiety, and depression stemming from the homophobic abuse he encountered in government accommodations.
Another said he was sexually assaulted at Harmondsworth immigration removal center by a fellow detainee, and that he felt "totally unsafe" in detention.
Italy is about to shut down the sea rescue operation that saved more than 90,000 migrants this year. Read more here.
In March, UK Home Secretary Theresa May ordered a review of how border officials handle asylum claims and pledged that all claimants would be treated with "respect and dignity."
However, the UK Lesbian and Gay Immigration Group (UKLGIG) said its LGBT clients "regularly complain about bullying, verbal abuse and threats of violence," while in detention or community accommodation, according to the group's submission to a parliamentary inquiry into the use of immigration detention in the UK filed last month. The group also criticized the lack of published statistics relating to sexual and gender identity asylum claims.
Tahir, 35, came to London as an IT student in 2006. He applied for asylum earlier this year after he was almost beaten to death by his brothers over his sexuality on a visit to his home in southern Punjab, Pakistan.
Tahir was detained for three weeks in April at Harmondsworth removal center, which was then run by private contractor GEO Group Ltd, but has since been taken over by Mitie, an outsourcing company. There is no suggestion of any wrongdoing by Mitie.
The facility, located near London's Heathrow Airport, houses approximately 620 men. Five inmates have died there since 2000, including three who were found hanged in their cells.
Tahir described the facility as "totally unsafe" for LGBT asylum seekers. Once inside, he was subjected to verbal abuse and sexual harassment. On one occasion, he says that he was pulled into another detainee's room and sexually assaulted.
Europe is failing refugees from Syria. Read more here.
Tahir, who was granted asylum on May 6, says he reported the incident to a staff member, but no action was taken. Instead, staff members told him that he was "very visible," and advised him to "keep yourself down."
"I always just keep quiet," Tahir told VICE News. "I always focus on my stuff. And the officer, instead of taking any action, he's saying to me you have to keep down. For what? What did I do? Did I take off my shirt? Have I invited anyone in my room? Did I ever provoke anyone to do anything to me?"
Maajid, 24, came to the UK as an English language student from Pakistan, where his family disowned him for being gay. His lawyer told him that he had a strong case for asylum, but he was held in a detention center for three weeks and then community accommodation for a further six months while he waited for the Home Office to make a decision on his application.
Maajid says he was bullied and threatened with violence during his time in the G4S-run community accommodation — a type of non-secure housing provided by private contractors to asylum seekers, who are not allowed to work while they await the outcome of the asylum claim.
From the end of February until mid-July, Maajid shared a room in Doncaster in northern England with a Muslim roommate and was bullied by other asylum seekers. He says his mental state deteriorated during this period as he was threatened with violence and regularly slept in the kitchen.
"I put a picture of Zayn Malik in my room," he told VICE News, referring to the One Direction singer. "Just a picture! And [my roommate] said if you put this picture, I can't pray. Then he tried to punch me."
Young and Gay in Belgrade. Watch the VICE News documentary here.
Maajid was prescribed sedative antidepressants for anxiety and depression throughout this period.
In a recent letter recommending Maajid for priority housing owing to mental health symptoms, his doctor said that he had been "suffering a lot of stress and anxiety symptoms as well as depression," some stemming from "homophobic abuse" he had received in Doncaster and concern of recurring abuse in Sheffield.
Maajid's application for asylum was accepted on August 15.
UKLGIG Executive Director Paul Dillane said Tahir and Maajid's experiences "are all too familiar to our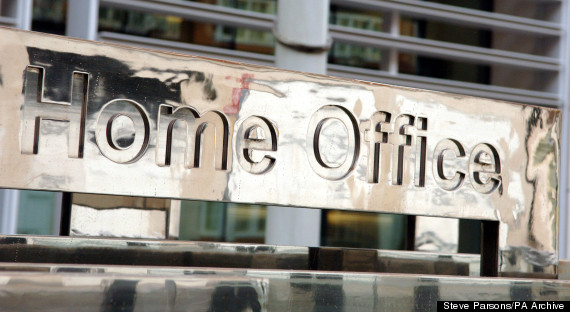 organization where we regularly receive complaints of bullying, verbal abuse, threats of physical violence and even sexual harassment in immigration detention centers and community accommodation."
Dillane emphasized that, "the Home Office must ensure that LGBTI people whose lives are at risk are granted refugee protection, but also that they are treated with dignity and respect during the asylum process."
A Home Office spokesperson told VICE News that, "the UK has a proud history of granting asylum to those who need it and applications are considered carefully in line with the immigration rules before a decision is made."
Addressing alleged instances of abuse, the spokesperson said, "it is totally unacceptable for any individual to be subject to bullying, verbal abuse or threats of violence because of their gender or sexual orientation and we expect all complaints to be dealt with to the highest standards by our staff and service providers."
The fight to end anti-gay conversion therapy is amplifying. Read more here.
A G4S spokesperson acknowledged that Maajid made complaints to staff.
"We work hard to ensure the safety and well-being of asylum seekers in our care," the G4S spokesperson said. "We have a zero tolerance policy towards abuse of any kind, and we take all complaints very seriously. There is a robust process in place to deal with any issues raised by service users. In this case, no complaints of abuse regarding sexual orientation were made to G4S by the individual concerned."
A GEO UK spokesperson told VICE News that the contractor no longer operates the Harmondsworth immigration removal center, but said, "prejudice would not be tolerated in any form by or against anyone." The spokesperson insisted that the center had "a very good record in its support for LGBT detainees."
"There were various channels through which a LGBT detainee could register complaints or concerns about the conduct of other detainees (or for that matter about a member of staff failing to act on a complaint)," the GEO UK spokesperson said.
In 2010, asylum seekers won the right not to be deported from the UK if they would be persecuted in their home country because of their sexual identity.
An investigation into the interviews process for LGBT detainees by the office of the Chief Inspector of Borders and Immigration published last week found that more than ten percent of Home Office interviews included "intrusive or unsatisfactory" questions about their sex lives.
https://news.vice.com/article/lgbt-asylum-seekers-say-they-face-homophobic-abuse-in-uk-detention-centers