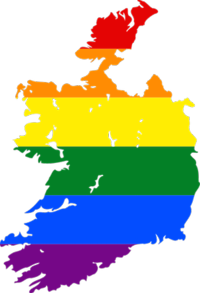 By John Mack Freeman
The Seanad Eireann (Ireland's upper legislative body) approved the Children and Family Relationship Bill this week by a margin of 20-2. The bill had been the subject of day's of discussion and over 120 amendments. This bill allows for adoption of children by same-sex couples. Via
PinkNews
:
The bill – which passed the lower house earlier last month – follows up on a promise to extend adoption rights to same-sex partners and co-habiting couples, ahead of the country's referendum on same-sex marriage on May 22.
It now awaits the signature of Irish President Michael D Higgins, who will sign the bill into law as Head of State.
The bill received a standing ovation when it passed – and given the controversy surrounding the country's same-sex marriage referendum, cleared the Seanad remarkably without incident.