Deportation order on gay Iranian to be reviewed
About this article
This article appeared in the Guardian on Friday March 14 2008 on p17 of the UK news section. It was last updated at 00:15 on March 14 2008.
The home secretary, Jacqui Smith, is to review the deportation of a gay Iranian, Mehdi Kazemi, 19, whose family say he faces execution if he is sent home to Iran, where his former boyfriend was hanged.
The decision follows a campaign by gay rights activists across Europe, culminating in a letter to Smith signed by 80 peers, including Lord Woolf, the former lord chief justice, Lady Boothroyd, the former Commons speaker, and Lord Ashdown.
The peers said that as Kazemi's former partner had been executed, there was no doubt he would be persecuted and possibly face execution if forced to return. Kazemi's first application for refugee status was rejected, but Smith has granted him a temporary reprieve from deportation while she reviews his case.
"Following representations, and in the light of new circumstances since the original decision was made, I have decided that Mr Kazemi's case should be reconsidered on his return to the UK from the Netherlands," Smith said last night.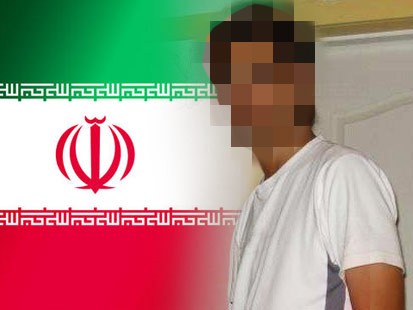 After Kazemi's application was rejected by Britain last year, he fled to the Netherlands, but also lost a legal battle there to have a claim for asylum heard. His family have told the Home Office that the Iranian police have issued an arrest warrant for him and his life will be in danger if he is returned. His uncle Saeed said his nephew was "living a nightmare which no young man should have to experience".
Kazemi came to Britain in 2005 to study, but after a year was told by his family in Tehran that his former boyfriend had named him under interrogation as his partner before his execution in April 2006 for sodomy. Simon Hughes, the Liberal Democrat MP for Bermondsey, who has campaigned on Kazemi's behalf, said he hoped the youth would now come back to Britain, and meet his family, lawyerSeand the MP to prepare a new application to the Home Office.