On the 1st April 2014, the BBC News magazine ran an article 'Do gay people still need gay bars'
By the end of the article, the answer was that whilst society has changed, there still appears to be a demand for gay people to socialise – the bars today are less about meeting people for sex. The development of social media, whether it is Facebook, Grindr, Glaad, gays.com, etc. to name a few has revolutionised how people interact with each other, develop friendships and meet. However, like any meeting place, you do need to exercise caution and be safe.
But where I do take umbrage with the article is that there is no reference to Scotland and N Ireland. I would not
dare to write about Scotland's gay scene, however being a resident of Northern Ireland I do feel qualified to stat that N Ireland does have a vibrant scene. Whilst predominantly based in Belfast with over 17 venues on various nights, there are pockets of activity throughout the counties.
It should be further noted gay relationships between men in Northern Ireland were illegal until December 1982 when the legal case taken by Jeff Dudgeon against the United Kingdom government was decided in his favour in the European Court of Human Rights.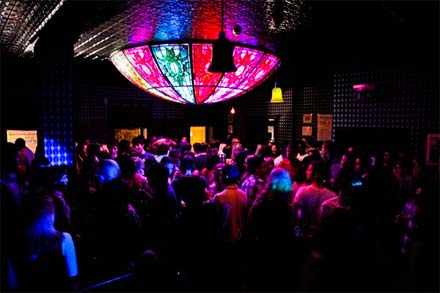 The 'troubles' which are often referred to, did not prevent gay men or women from meeting regularly in a few supportive venues; and in particular the Carpenter Club in Long Lane, Belfast which was an extensive, unlicensed disco and coffee bar on two floors, as well as providing the Cara Friend office, and various meeting room including a library of LGBT newspapers, magazines and books.
The law reform in Northern Ireland was 15 years after England and Wales, and even today the LGBT community still have to fight for equality. The Office of the First Minister and Deputy First Minister are (OFMDFM – what a mouthful) are still pedalling slowly on producing the 'sexual Orientation Strategy' which was part of the consultation process of 2006. The OFMDFM opened a consultative process on the document in early March 2014 – eight years after it was first voiced, and with still no clarification why there has been a delay.
N Ireland's politics are different from those Great Britain; unfortunately there is not always the separation of church and state that you would wish for. As a consequence when you look at the statistics of police reported cases of harassment in the sector for 2012-13, there were 246 of which 149 not stated as being criminal offences.
Being a member of the LGBT community is never easy anywhere, but when the legal supportive framework and
societal framework are lacking or tardy in being developed and enforced there must by necessity be a need for gay bars and meeting places.
Link to: