Boys Town Studios, Gay Porn Company, To Donate Profits To LGBT Charities

First published in the The Huffington Post  |  By James Nichols Posted: 08/16/2013 12:05 pm EDT  |  Updated: 08/16/2013 12:10 pm EDT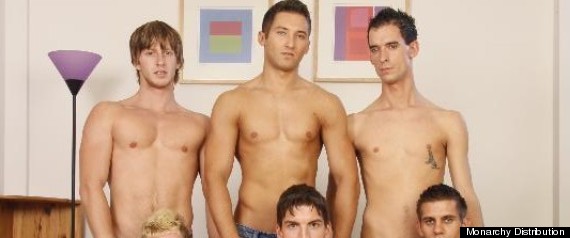 Boys Town Studios, an all-male porn company with a charity-based philosophy, will launch this fall as a branch of Monarchy Distribution. All of the profits made from projects by this studio will go to support the advancement of lesbian, gay, bisexual and transgender (LGBT) rights.
"100 percent of the profits from all these movies, including DVD sales, video-on-demand, cable and broadcast will be donated to our newly-created non-profit," said Mike Kulich, owner of Monarchy Distribution, in a statement sent to the Huffington Post.
"Anyone will be able to write Boys Town Studios and tell their stories about how bigotry and homophobia has affected their lives, and we will step into help those victims as much as we can."
Kulich also highlighted that the profits from the studio's first film will go towards helping gay Russian refugees, in an effort to subsidize the cost of their relocation as they seek asylum in other countries in the wake of the country's extreme anti-LGBT violence and legislation.
The studio plans to release two films per month, with the first film, titled "Deep In The Dark," slated to premiere this October.